Property Protection, Monitoring, and Communication at Its Finest with Custom Integrators' Audio/Video Intercom Systems
State-of-the-Art. Scalable. Efficient.
Are you looking for an effective and user-friendly security and communication solution for your property?
Consider an intercom system installation. Add this innovative security and communications feature to your property, which will also significantly increase its value.
Since 2009, Custom Integrators has been providing customizable and top-of-the-line home and video intercom systems that are scalable, no matter what type of property you have.
Residential Properties
We are exceptionally experienced in designing and installing audio/video home intercom systems. This technology is a proven advanced security feature for any residential dwelling or home office.
Whether you want to add an intercom feature to your current home, or you are building a new one, call us for a free consultation or to schedule a no-cost estimate.
Customizable Intercom Packages
Every property is different with unique intercom system requirements. Whether you want a voice-only intercom, wireless intercom, or video intercom system, or other types, our intercom packages are customizable to suit your needs.
If you're not sure where to start, our friendly and knowledgeable team can assist you. We offer a free consultation and estimate.
The intercom systems our qualified technicians can deliver clear, uninterrupted communication and monitoring while keeping your property secure.
We also offer a mobile-friendly system, allowing you to check in on each room that is intercom-enabled in your home while you are away.
Smooth, Continuous Integration
We can also smoothly integrate the home intercom system into the other smart home automation features of your property– letting you experience a truly modern, efficient, comfortable, and secure home.
Live a comfortable and safe life with professionally installed intercom systems from Custom Integrators. For more information about our home and video intercom solutions, get in touch with our team today.
Some of our exceptional intercom setups include:
Wireless intercoms.
Remote feature to unlock your front door.
Ability for communications from inside your house to the main entrance.
Wired or Wireless connection between your house and the gate.
Initiate garage door control.
Initiate lighting control.
User-friendly, simple.
Remote Monitoring. Easy Access. Convenient Communication Between Rooms.
Secure your home with our top-of-the-line home intercom systems.
More than just communicating between rooms, a properly designed home intercom system is equipped with multiple functions.
At Custom Integrators, we have a team of home intercom systems specialists experienced and qualified to design and install your home intercom systems.
From letting you know who's at the door, allowing you to watch your baby's room, or calling your family to dinner no matter where they are in the house or out in the backyard.
Even if you want to simply use the selective call feature or leave a detailed message to someone in your home, do so with ease with a home intercom system from Custom Integrators.
Our team of home intercom design and installation specialists can tailor-make an intercom system based on your needs.
Since being in business in 2009, we understand that every property has unique demands – and that extends to intercom systems.
When it comes to accessing and monitoring your premises, put the power in your hands with a video intercom system from Custom Integrators.
Since 2009, Custom Integrators is a trusted provider and installer of the latest in video intercom systems for residential and commercial properties in Central Texas.
Get a safe and foolproof way of screening all visitors to your property. Minimize the risks linked to opening your doors to unwelcomed guests. See who's at the door within the safe confines of your own home.
A video intercom system installed by our experienced specialists will enable you to have instant visual contact through a state-of-the-art built-in camera linked to your screen monitor or audio handset.
Identify your guests when they arrive at your door through an entry panel. Allow or deny entry at your own discretion.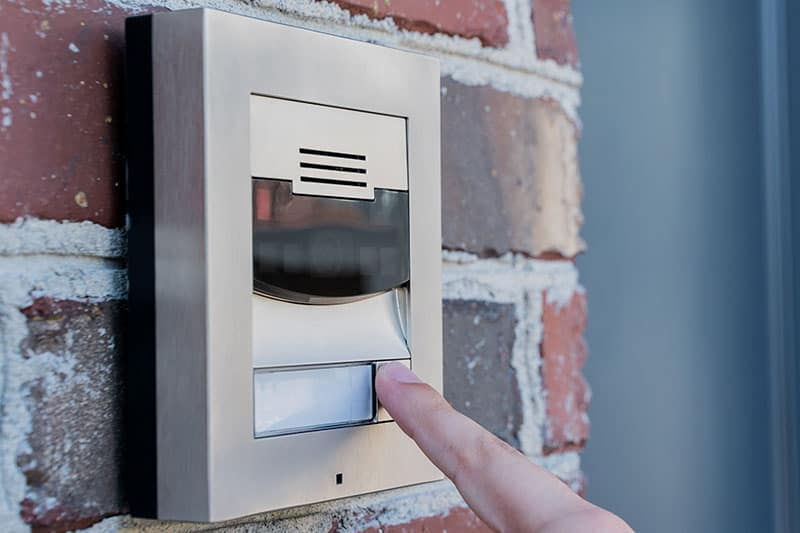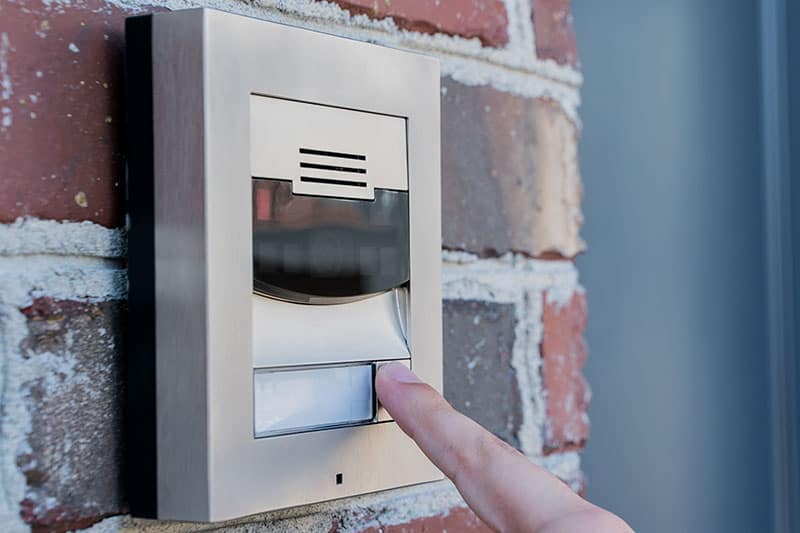 Our professional video intercom systems installers are ready to help.
With the innovative video intercom system, check who's at the door and choose whether you want to open it or not. This advanced security feature can also have memory and remote functions – which lets you check who tried to ring your doorbell even when you're not at home from your mobile device.
Talk to our technical professionals for a free consultation. We're happy to answer any questions you may have about intercom systems and how they can benefit you.