Standout Choice for Home Wiring Services in Central Texas
Perhaps you need new construction pre-wiring for video, networking or speakers? Or are you making additions to your home or outdoor space and you need new low-voltage wiring?
At Custom Integrators, we make sure that your home is flawlessly connected and wired. Aside from adding tremendous value to your home, proper home wiring provides the necessary structure to ensure all the electronic entertainment, automation and communication technologies in your house make your life convenient, comfortable, and secure.
As residential wiring needs have grown, Custom Integrators has built a strong reputation for providing wiring solutions to homebuilders and homeowners.
Since 2009, we have been providing sophisticated audio/video and network home wiring services to meet the demands of modern home living.
Our team of certified and highly trained home wiring specialists is experienced in providing services to all your home wiring needs.
Home Theater and Home Media Wiring
Smart Home Automation Wiring
Surround Sound Wiring
Home Ethernet Wiring
Home Internet/Network Wiring
New Construction Pre-Wiring
In order to fully enjoy the home theater system of your dreams, you must make sure it's wired and installed correctly.
Don't get lost in a tangle of wires and cables. If you need a professional to wire home theater system, make your life easier and leave it to the experienced installers from Custom Integrators.
We've been taking care of home theater wiring for Central Texas homeowners since 2009. Our certified installers understand different types of connectors and cables and the right interface to use to properly wire home theater systems.
No matter what the scale of your home theater project is, our team has done it all. Whether your project is more restrained or needs structural alterations and in-wall installations, we can set it up for you – without a snag.
Wiring home theater systems can get incredibly complicated – from choosing the right type of wire and connections to planning the correct layout.
Let us handle the complexity and planning needed instead, so you can just sit back as our home theater wiring experts do the job for you.
Installing low voltage wiring for your home creates a streamlined space with maximum efficiency. When it comes to residential low voltage wiring, Custom Integrators is a trusted wiring services provider.  
We offer expertly structured home low voltage wiring services – enabling you to install any type of security, home entertainment, and automation systems you wish to have in your home.
Low volt items such as home intercom systems, home security systems, cables, and telephones are enabled through low voltage wiring. Whether you're doing a full addition to your home or developing new construction, our highly trained and certified technicians can do all the necessary wiring for your property.
Don't overlook low voltage wiring planning and requirements. Our friendly and knowledgeable home wiring experts will be happy to discuss all the available wiring options and solutions you can take advantage of.
If you want a strong and stable connection for all your internet, streaming, security, and automation devices, the perfect solution is to hardwire your home with ethernet. 
With home ethernet wiring installation services from Custom Integrators, enjoy high-speed, secure, and uninterrupted connectivity for all your internet access, online gaming, media streaming, security systems, and other home automation needs. 
Wireless-only networks may seem to be simpler and more convenient. However, if you want a private, stable, and secure home network with the highest performance, ethernet wiring is the way to go. It is also the backbone of a high performance wireless Wi-Fi network as well.
From professionally installing the wall plates to neatly running the cable and connecting the wires to jacks to testing the network, our expert team has the equipment and know-how to do correct home ethernet installation.
No matter what size of residential property you have, our team of ethernet wiring experts can professionally set up ethernet wiring in your home.
Smart Home Automation Wiring
State-of-the-art home entertainment system. Smart lighting, shading, and temperature controls. Multi-room music. Whole-house audio. Robust home security system. You, too, can have an ultra-modern smart home. 
If you want these innovative home features, you'll need an impeccable smart home automation wiring setup. We at Custom Integrators are fully capable and certified to establish a professionally installed and structured wiring systems compatible with smart home technologies. 
Whether you need to wire up an existing home or you're building a new one, Custom Integrators' team of smart home wiring professionals can prepare your home to get optimal smart automation capabilities.
Since 2009, we have been delivering top-notch smart home automation services and packages that fit every budget. Our experience and industry knowledge have made us a trusted local business providing first-rate services.
HDTV, sound system, gaming consoles, computer, Blu-Ray player. Are all your entertainment components working optimally? Is your home's wiring up to date to support all your electronics?
 Today's electronics need to communicate with each other for optimal function. And your old wiring setup is not up to the task anymore.
Don't be intimidated by this feat. Our team of highly trained, certified and experienced home media wiring technicians provide home media installations to support your modern electronics.
Whether you're looking to enhance, reconfigure, or expand your home media wiring, our expert team utilizes structured home media wiring solutions to smartly integrate all the technology in your home and get it ready for future upgrades.
Surround Sound Speaker Wiring
Surround sound wiring is more than just finding a port and plugging the right cable into it. Since people have different requirements for their speaker systems, proper calibration, installation, and wiring are critical in order to achieve the full potential of your surround sound system.
At Custom Integrators, our surround sound speaker wiring experts know the ins and outs of sound system wiring.
To meet your home surround sound speaker requirements, we'll do an in-depth assessment of your audio needs and discuss the following with you.
The size of your project.
The number of speaker components you need to be wired together.
The audio quality level you need.
Smart design and integration of speaker wires.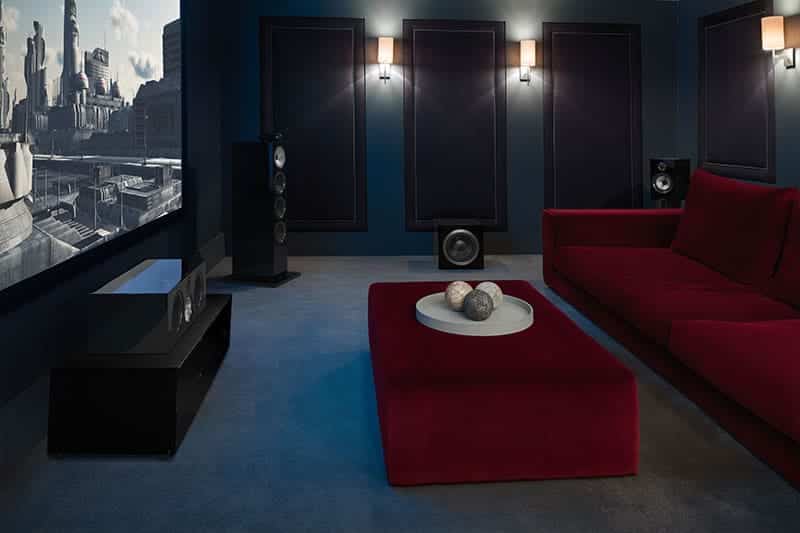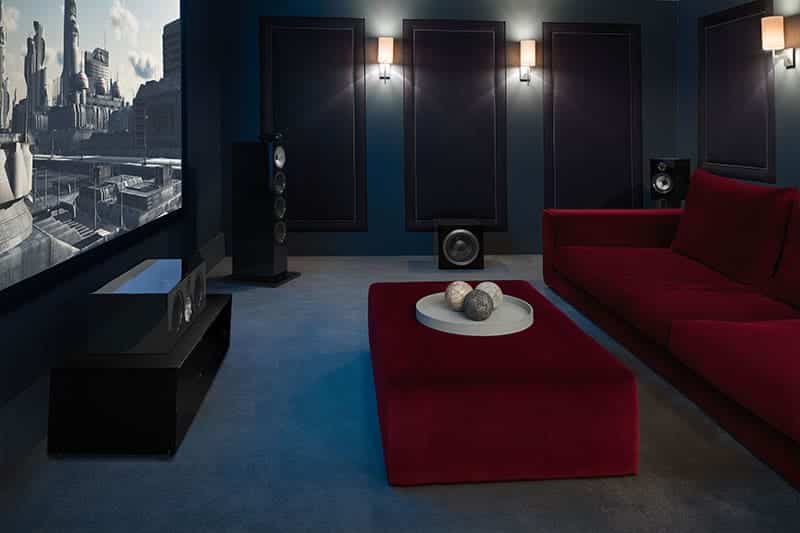 Home Internet Network Wiring
A stable, high-speed internet connection is essential in modern-day living. At Custom Integrators, we can update your home internet network wiring to ensure fast and efficient connection. 
We've been designing and installing robust and reliable home internet network wiring since 2009. Whether you need Voice over IP (VoIP) services, whole-house WiFi systems, or LAN mode requirements – no matter what your connectivity demands are, our in-house network technicians are exceptionally trained and certified to meet your home internet network needs. 
With a home internet network, you can utilize file sharing without having to worry about sluggish and inconvenient connection. Network file sharing between computers in your home gives you more flexibility than having to use jump or disc drives. You can also safely back up important files with a powerful home internet network setup from Custom Integrators.
Our friendly and knowledgeable staff will be happy to discuss our wiring house for internet services and home network cabling options with you.
New Construction Pre-Wiring
Building a brand-new home is one of the biggest achievements many of us will experience in our lifetime. As it's also a major investment, we want to make sure everything is in perfect working order – and that includes new construction low-voltage pre-wiring, also known as structured wiring.
When it comes to wiring your home, you want it done by professionals. As experts in AV, electronics, and home automation installations with over a decade in service, our team of highly trained and certified installers knows what wires are needed, how they need to run, what kind goes where – making sure the end product and all the components work perfectly after the construction.
With our experience and industry knowledge, we carefully evaluate the needs of our clients and guide them on what their best new construction pre wire options are.
Even more, we can help you design and visualize your dream AV and electronics setup for the future.  We'll prewire for AV, automation, security, home network, etc. even when you don't have the equipment yet. This allows you to add these upgrades later when you're finally able to.
We ensure that our new construction pre-wiring design and setup can work seamlessly with any future technology you want to add to your home – making it even better and adding tremendous value to the property.
Whether it's for prewire for surround sound in new construction, automated lighting and temperature controls, home security and network systems, outdoor AV setup, or other functions, we are the professionals you need to transform your house into a smart and modern home.