Home Speaker Installation
Professional Home Speaker Installation
We Are Your Home Speaker Installation Experts
Schedule a Free Estimate
Expert Home Speaker Installation of the Highest Value
Custom Integrators carries a premiere selection of top-of-the-line home speakers. Whether it's for an outdoor speaker system setup, sophisticated invisible speakers setup, or a Sonos wireless speaker system – choose the perfect audio installation for your home. Leave the rest to the experts.
Proper audio configuration plays a vital role in your home theater setup. Hire our services and make a massive difference in your home entertainment experience. We calibrate and tune your audio systems – with the precision only a trained ear could master – giving you clear, accurate sound quality.
If you've invested in a high-performance audio system, it's crucial to install it properly. From wiring the speakers to where you're going to put them, installation is essential to achieve sound clarity and balance.
Professional Audio Installation
Avoid shrill, earsplitting sounds, or barely audible dialogue from a poorly installed audio system. Any error in the speaker installation will have you constantly adjusting the volume – turning it up trying to listen to what's being said, then turning it down because of deafening sound effects.
Leave the home speaker installations to the pros at Custom Integrators.
Custom, State-of-the-Art Home Surround and Multi-room Sound Installation
A custom home surround sound installation that will deliver crystal clear sound throughout your home.
Free Consultation
Get custom quotes for custom home speaker installation. For single or multi-room or whole-house audio system. Accurately measured. Precisely the function and style you want. Whether you're streaming music, watching sports or movies, or playing video games, get the best audio performance.
Valuable Home Upgrade
With a professional surround sound installation in your home, you're adding a valuable upgrade to your property. No matter what the layout of your home is, our expert audio installers will integrate
Call us for a free estimate. We'll expertly evaluate your space in order to provide the best surround sound and multi-room audio solutions.
Seasoned and Professional In-House Technicians
Our project managers and technicians have over 100 years of combined of industry experience in home theater and automation technology. We have been a trusted local business for over ten years.
At Custom Integrators, our team of technicians have the needed expertise and experience to work on any type of speaker installation.
We only hire the best so we can provide the highest level of service to our customers. Our installers and technicians have gone through comprehensive training. Designing and installing a home theater system is our passion.
We operate based on core values of professionalism and integrity. As a Custom Integrators customer, you can be sure that you're receiving the best and most trusted assistance and service from our team.
Wall and Ceiling Home Speaker Installation
Perfectly Attuned Wall and Ceiling Home Speakers
Installing in-wall speakers and ceiling home speakers can quickly become complicated. For an excellently calibrated audio system, turn to the professional sound system installers at Custom Integrators.
A DIY in-wall and ceiling speaker installation can ruin your drywall or mess up your wires. With an installation service from our professional home audio specialists, you wouldn't have to run into these problems.
Aside from expert installation and proper alignment of your system to get the best sounds, we can also help you chose the right speakers and setup for your room. When properly installed, in-wall and ceiling speakers produce the most excellent balance of audio highs and lows to optimize your music or movie experience at home.  
Whether it's for multi-room use, for your home theater, or your outdoor space, we'll hook you up with an impressive sound system setup that will suit your budget.
Professional Wireless Speaker Setup
Crisp, Clear Sound Throughout Your Home
Sonos, Yamaha, and Bowers & Wilkins wireless Speakers can deliver crystal clear audio to every room of your home – no matter the volume. This innovative audio integration lets you hear HiFi sound through a smart wireless system, playing music from any source.
Custom Integrators is an authorized Sonos reseller. We are experts in the Sonos sound system integration and wireless speaker setup.
Whether you want to start with a standard pair of speakers or expand to more speaker components; whether you want a multi-speaker system for every room in the house or a single speaker for your home entertainment room. We can help you pick the ideal sound system setup for your space.
Hear the Difference with the Perfect Sound System
The Sonos wireless speaker setup works impeccably with your favorite streaming services. With this sound system integration, listen to audio excellence wherever you are in your home.
Let us know if you want a sound demonstration. We would love to set up an audio demo so you can pick the ideal system for your home. We have a great selection of Sonos, Yamaha and Bowers and Wilkins wireless speakers available, with remarkable audio qualities.
Custom Integrators is the home of Invisible Speakers. Whether you are building your home, or just remodeling a room, our speaker technicians are experienced in installing speakers throughout your home – without a trace.
Get the highest quality whole house or multi-room audio systems. No unsightly trail of speakers and wires ruining your aesthetics.
Amaze your guests with brilliant sound quality coming from the walls, with invisible speakers.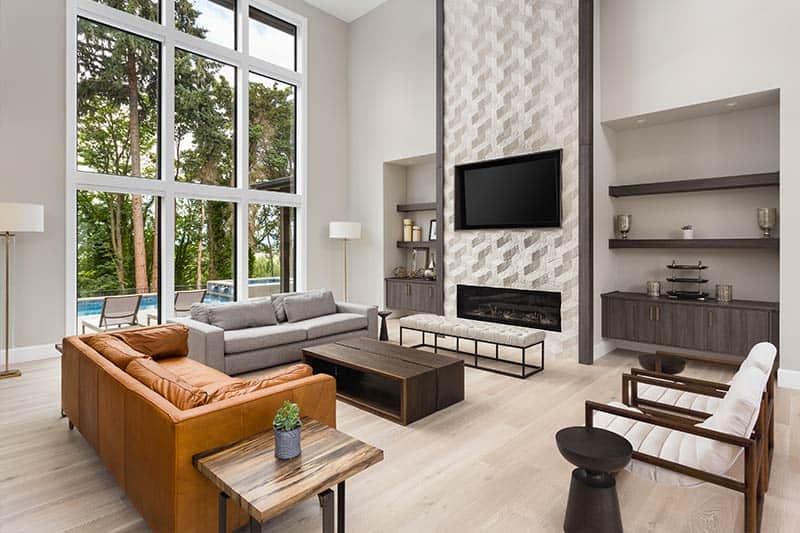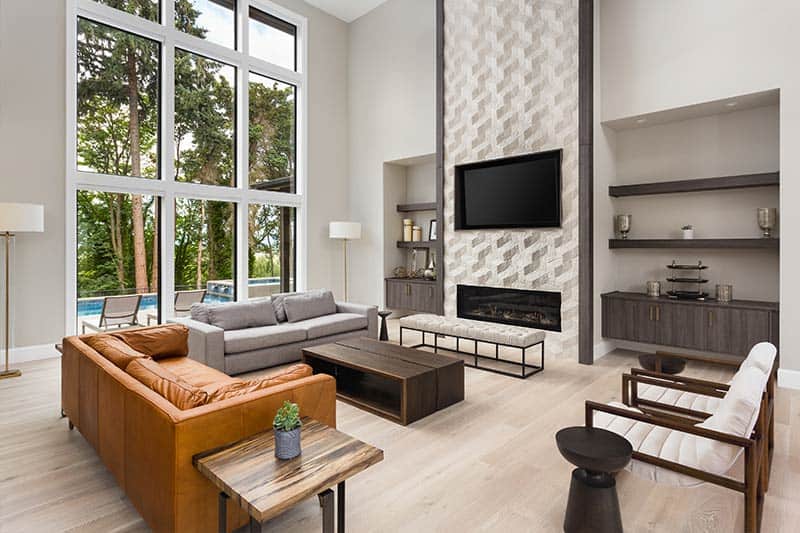 Outdoor Speaker System Setup
Outdoor Audio Made Possible
Upgrade the entertainment value of your home with an outdoor speaker system setup from Custom Integrators. High-quality audio is now made possible in your outdoor space with expertly wired and strategically placed speakers and subwoofers – and they don't have to break the bank.
Transform Your Outdoor Space Into an Audio Wonderland
Immerse it with rich, tuneful sounds to complement the mood. Fully enjoy your home by enjoying music in all the rooms you have – and that includes your outdoor space.
Bring Your Favorite Sounds Outside
Whether it's a pool party or a barbecue get-together at your home, there's nothing like a backyard party with your favorite music on the deck or the patio. Set the perfect mood with weather-proof, top-of-the-line outdoor speakers from Custom Integrators.
Our high-quality outdoor speakers are engineered to withstand the elements. Our outdoor speaker installers are experienced in the proper positioning and wiring of these speakers so you can fully enjoy them.
You don't have to worry about your audio systems getting wet or damaged. And with our wiring and installation services, you can enjoy your outdoor speaker system setup for years to come.
Let's Build Your Custom Home Speaker Installation
A fully customized home speaker installation will help you enjoy your speaker system as it was intended. Using the aesthetics of the house we will ensure that the optimal performance is achieved.