A Control4 home automation installation eases up every part of your daily life at home. A connected house can add security, convenience, control, and fun to your surroundings. And there are various options, from DIY to professional installers. Thanks to the industry push to move towards automation in the commercial and residential sectors, homeowners now have a plethora of options for devices, networking, and system integrations.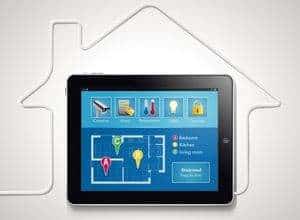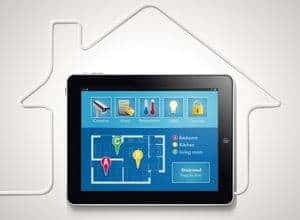 While smart home automation technologies are incredibly beneficial, they are only as good as the company that creates them – and Control4 is a widely-trusted and highly-regarded brand in the home automation industry.
Benefits of a Control4 Home Automation Installation
Choosing a home control system could be difficult, but a Control4 home automation installation has some unique advantages that users love. Below are five benefits of including this product in your home.
1. Easy Integration and Home Automation
Control4 makes it easy to integrate every smart app and technology into one cohesive and streamlined system throughout your house. Interconnecting every solution, your Control4 home automation installation brings hassle-free management and communication to your daily routine. Use the same smart apps, devices, and interfaces to control every component in your system.
The brand likewise allows you to determine how comprehensive you want your home automation system to be, with the ability to add more smart devices to it at any time. A Control4 home automation installation makes seamless integration a reality.
2. Easy to Use
Consistency means everything in a home control system. There's nothing more annoying than learning a different operating platform for everything you have. A Control4 home automation installation integrates all into one easy-to-learn scheme, so your new applications adapt to you rather than the other way around. Another benefit is that your coffee table is not covered with an army of remotes. You could easily control everything in your house from one app.
3. One Touch Controls
Nobody wishes to tap through 15 different screens to dim the lights. Control4 lets you automate often-used programs or develop new ones for special occasions. You could set the movie to pause automatically if a phone call or doorbell interrupts. How about making the lights flash when your birthday guest walks in? With one tap, you could make it happen. Simple and useful protocols serve whatever function is needed out of your home.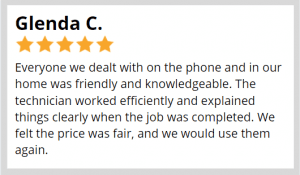 4. Flexibility
Notes regarding the light programming involved in this system usually scare off customers. While going "behind the scenes" could be intimidating, it is one of the platform's greatest strengths. Programing exactly what you want to happen enables a level of customization unavailable in a more locked product. Simple automation protocols assist even less tech-savvy individuals program lights for home security or making fun effects when entertaining guests.
5. Constant Improvements & Updates
Control4's ecosystem is an increasingly expanding universe of drivers that lets your home control system stay connected to new apps and appliances. The programs could easily connect you with more than 7,500 products so that you can do more than dim the lights with a push of a button. Wi-Fi and Bluetooth allow you to access reprogrammable controls for your pool, thermostat, and water temperature for baths and showers.
6. Enhanced Energy Efficiency
Your home's climate control can easily be implemented into your home automation with a Control4 home automation installation. Your thermostat can be adjusted remotely not to have to waste energy heating or cooling a home when nobody is home. That will help improve your energy efficiency dramatically. Further, you can control lighting and window shades to optimize your home's energy efficiency.
7. Reduce Clutter
Say goodbye to multiple remotes and clutter throughout your home. A Control4 home automation installation integrates all controls into one easy-to-use location so that you can declutter without sacrificing convenience or control.
8. Offers High-End Features
With a Control4 home automation installation, you can bring any smart technologies you can dream up to your home. From lighting control to whole house AV and smart security, Control4 has got you covered on every aspect of the total smart home experience. Moreover, not only can you enjoy options when choosing your smart apps and appliances – you also get high-end and premium quality.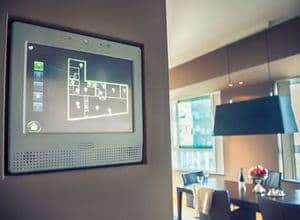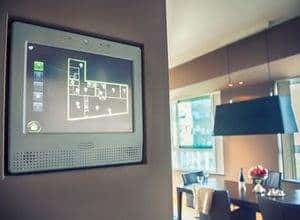 Control4 offers high-performance products and solutions for the entire home designed to perform and last optimally each time you press the button on your smart app. You'll never deal with delays or glitches with your system that interrupt the flow of your day or cause unnecessary frustrations. For reliable and top-quality smart solutions you can depend on day in and day out, a Control4 home automation installation is an absolute way to go.
Why Should You Go For Professional Control4 Home Automation Installation?
Despite improvements in the ease of setup, almost all home automation systems work best when made and installed by a trained professional.
There are various good reasons to pay for a professional. The awesome news is that most manufacturers have used technology in their systems that can significantly streamline the programming and installation process. Here are five reasons that would make you think seriously about hiring a home automation professional, like us at Custom Integrators:
We Keep Up with Trends
Technology moves fast. What's new today is usually old tomorrow. Home automation installers try to stay ahead of and on top of the home's technology curve. We know what is fresh and relevant, and new developments are on the horizon. This insight is vital when selecting systems for your home. You can rest easy that your automation investment is sound and would stand the test of time.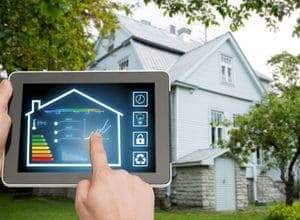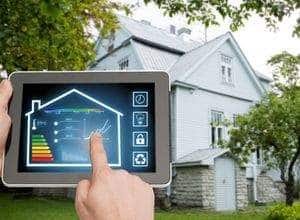 We Understand Technology
You have most probably experienced the frustration of a home improvement project gone wrong. Whether it is a shoddy paint job or an afternoon kitchen update that became a month-long project, situations like these are when most individuals wish they would have handed over the paintbrush and drill to a pro.
A Control4 home automation installation is no different. Rarely is set up as easy as the instructions make it seem. The problems often have nothing to do with you or the system but unforeseen obstacles such as a weak wireless home network and poor structural integrity.
A home automation professional, like us at Custom Integrators, can work around these challenges and implement solutions to guarantee your system works reliably.
We Customize
The functionality of a Control4 home automation installation usually hinges on its software programming, and no one else does this better than qualified home automation professionals. Through effective training and ongoing education, we've perfected the skill of software programming so that we can create a bespoke home automation system to meet your precise needs and expectations.
We Manage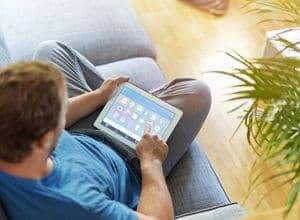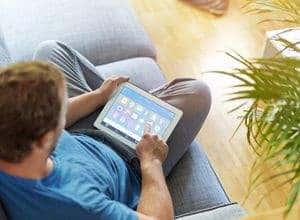 Integrating electronics into your home will usually involve professionals besides the automation professional. A professional could ensure that people such as your interior designer, contractor, and electrician all know the goals for the home automation system and are working and communicating together to achieve that goal.
We Provide Peace of Mind
System snafus tend to happen when there's technology in your house. A home automation professional could remedy the problem—whether the fix is a simple reboot that he can issue remotely or whether it needs some on-site sleuthing to resolve. DIYers, on the other hand, might be left scratching their heads.