A multi room audio installation service can completely transform how you experience music in your smart home. Instead of limiting yourself to one room or having to wear earbuds and carry your smartphone around with you, multi room audio installation service allows you to hear the music wherever you go with a crisp, clear sound from high-end speakers.
What is Multi-room Audio?
Multi-room audio put is the ability to listen to music in different rooms. Depending on your chosen system, you can play different songs in different rooms simultaneously, the same music in all rooms, or simply a couple.
Need Expert Advice About Whole House Audio Systems?
If you need more information about a whole house or multi-room audio distribution system that fits your needs, our expert team is here to help.
Fill in your name, email address, and phone number, and we'll respond quickly.
Music played across a multi-room audio system could come from streaming services such as Spotify or Apple Music or your music collection, whether on a NAS (Network Attached Storage) drive, a CD, your computer, or even vinyl – with the proper setup.
Multi-room audio systems are often wireless and controlled with an app, so besides ensuring a power supply is nearby and you got your smartphone ready, speakers could be positioned wherever you like in your home. You will need at least one speaker in each room you want to hear music.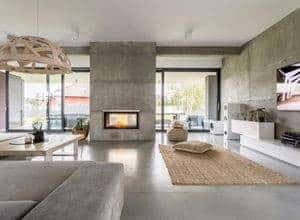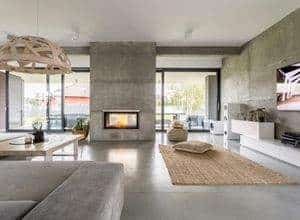 How Does a Multi Room Audio Work?
With a multi-room system, you can connect multiple speakers via WiFi and an app on your smartphone or tablet. You could, for example, put speakers or a soundbar in your living room, bedroom, kitchen, and bathroom. Use the smartphone or tablet app to stream music from your playlists or streaming services to all speakers or one speaker in a specific room.
The Benefits of a Multi Room Audio Installation Service
Effortless Control
Perhaps the greatest benefit of a multi room audio installation service is that you have complete control over how you prefer to listen to music, your favorite podcast, and other types of audio. Through in-ceiling speakers, a dedicated listening room, or outside in your backyard—you have the freedom to control your system right from your tablet or smartphone.
You can even create playlists for different rooms in your home. Stream ambient sounds in your office for optimal focus and productivity, and listen to classical music in the living room. At the same time, you enjoy a glass of wine before dinner or a top-40 playlist in your backyard while lounging by the pool.
Anywhere Sound
Gone are the days of being limited to one room to enjoy a playlist or having to turn the volume up while you move about your home. A multi room audio installation service includes high-definition wireless speakers installed throughout the rooms in your home that are integrated so that each unit can be controlled jointly or separately from your automation app.
This feature allows you to take the music with you as you prepare for your day, clean your home, prepare meals, and entertain guests.
Great Home Entertainment Feature
A home is all about living carefree and enjoying music. Convenient control is the main benefit of any multi-room audio system. Concerning your preferred speakers, be it ceiling, or dedicated ones, you could take control through a smartphone or tablet.
For instance, you could create a different playlist and stream the music in all the zones or the same music in various zones. Stream rocking music in the living room, soothing music on the lawn, and rap in the shower. When used with a Smart Home Hub, you could set scenes, and rules, so your blinds, lights, and other smart home devices automatically adjust with a single tap.
Easy Setup In Any Room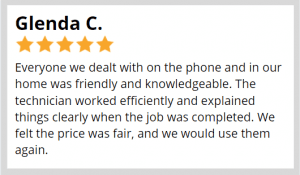 A multi room audio installation service could be done with only a snap; they're designed to be a plug-n-play device; it only takes a few minutes to install and configure with any voice assistant or smart hub. There would be no chords and clutter lying over the home, and space could be saved by decorating or placing the furniture rather than chords.
You could also conceal them by installing them within the walls; they are out of the way and free up more space in your home for your family to move around. Your guests would focus on the music and not the device, as they will be able to see the speakers barely.
Each Day Starts The Right Way
Do you despise that boring alarm sound? We all understand the power of soothing music and waking up to it every morning. It helps us relish our bodies, minds, and souls. A multi room audio installation service lets your home beat the rhythm. You can wake up to your favorite sound/music set as an alarm, which motivates you for the kickass day.
Compatibility
Multi-Room Audio is worth the investment due to its compatibility. Integrating with the Voice Assistant and Smart Hub, such as Alexa and Google Assistant, will also serve the standalone speakers and allow you to control the home via voice or a Smart Home App.
Music: Anywhere & Everywhere
Stream your favorite playlist on full blast throughout the home, or enjoy it while you're cooking in the kitchen. With high-resolution, multi-room audio, you could play all of your favorite music everywhere or in just a single room—with the touch of a button.
High-Resolution Audio
Enjoying the high-resolution audio is a soul-satisfying experience. Quality is top-notch, be it in any area of the room. A multi room audio installation service allows a user to experience high-quality and detailed quality music streaming.
Experience the magic of a Smart Home
There is no better way to experience the magic of a smart home than to integrate it with other systems and devices. Imagine the lights in your living room lights dim automatically when you choose a specific romantic song, or lights change colors and doors/windows closing on once you host a party—it is all possible in a smart home.
Different Genres, Different Playlists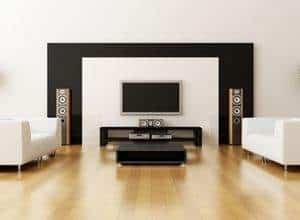 Keeping our houses in full harmony at all times could be complicated. Everyone in the house does not share the same state in music; choosing a playlist that would make everyone tap their feet is a little tough task.
The multi-room Audio system at home takes care of it all. Everyone in the family can listen to what they desire at any given time from various sources. With speakers in every music and room preferred, you can sit back and relax while playing their chosen tunes in their space.
Professional Multi Room Audio Installation Service
Many people are hesitant to make a custom, multi-room home audio system because they are worried about installation complications. The great news is that if you partner with a professional audio installer, like us at Custom Integrators, you do not have to worry about the multi room audio installation service. We are experienced with designing and installing audio systems of all types and can get the job done quickly in your house without any stress.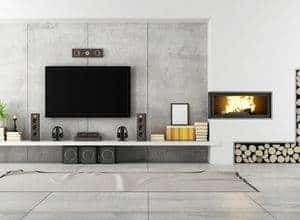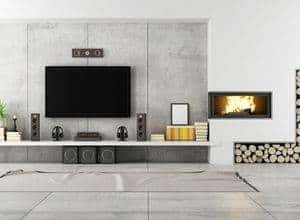 The quality of installation offered by professionals is impeccable. The speakers installed in your ceiling or walls can be practically invisible—in many cases, they'll be installed in apertures designed to look just like your lighting fixtures. Many of these fixtures could be painted over, so they blend right in with the walls. The equipment those speakers are connected to could be housed in an unused room or closet, and the wires would run through the walls to ensure you don't have wires just sitting out in the open.
Calibration
After you have completed the installation process, every speaker could be individually calibrated to provide you with the highest quality audio performance possible for the area in which it is located. You'll have to consider the type of furniture, wall, and décor—some types of materials soak up or bounce sound around more compared to others. The speakers' placement will also be important, as you'll want to ensure you get full coverage for the room without getting any hot spots.
These are a few major benefits of a multi room audio installation service. We encourage you to contact us today with questions about our installation services.