People like listening to music no matter where they are in the house, so a multi-room home sound system installation is popular. You could listen to music while controlling the volume from a central point, such as your smartphone. If you want to build a multiroom audio system in your house, you may look at the many options and choose which one is ideal.
What Exactly Is a Multiroom Audio System?
A multiroom audio setup is one in which speakers are put throughout your house. The speakers may be tethered or wireless, and the system can be controlled through a smartphone. You may also use a small voice, a tablet, or a dial on the receiver to operate it. You may choose from ceiling speakers, floor-standing speakers, or speakers built into the walls.
You may also choose the receiver you wish to use, which can connect to a home theater system, play music, and do other things. There are several alternatives for the system you choose. The main thing to know is that you may have your music follow you throughout the home by setting up the audio in various areas.
Over a Wired Network, Multiroom Audio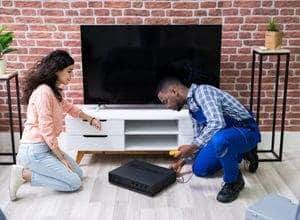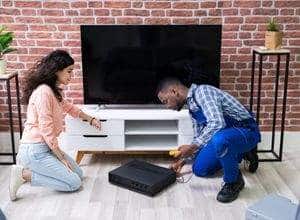 Some folks opt for a wired multi-room home sound system installation. This system features speakers built into the walls that are hard-linked to the rest of the network. In this circumstance, you can use whatever speaker you choose without losing quality. You may have high-quality speakers installed if you wish to.
The disadvantage of this wired multi-room home sound system installation is you cannot relocate the speakers after they have been mounted easily. If you place them in the walls, you will have them there for a long time, and moving them is a lot of labor. This installation method is appropriate if you are certain about where you want your speakers to be placed.
Over a Wireless Network, Multiroom Audio
A wireless multiroom audio system is another option for multi-room home sound system installation. This solution does not need expensive hard wiring and is simple to reconfigure as your requirements change. If you use a wireless system, you can change the sound anytime you want.
You should be aware that you will still need an Internet connection to send a signal to your wireless speakers. You should make sure that you have enough bandwidth to complete your tasks. Streaming music requires extra bandwidth; if you don't have enough, you may encounter buffering.
Another factor to consider is that high-quality speakers are not always available. There are several excellent speakers on the market. They are available in various forms and may be used inside and outdoors.
How to Select the Best System for Your Home
If you are planning for a multi-room home sound system installation in your house, you must first choose which kind is best for you. Adding in-wall or in-ceiling wired speakers is more difficult unless you are constructing your house. However, it is still possible. This may be a fantastic alternative if you want the finest quality and consistency.
You may install wireless speakers that link to your network if you want to add sound across your house. Depending on your arrangement, you may operate your system with your smartphone or voice. A wireless multi-room home sound system installation takes very little time and allows you to reposition your speakers or take the system if you move.
People are modifying their houses to make them genuinely unique. Your house should be a refuge from the outside world, where you may find shelter and comfort. For many individuals, this is being able to listen to music, podcasts, and other content from any area in the home. For this reason, you might opt for a multi-room home sound system installation throughout your house.
Many choices are available to you, including whether to use wired or wireless speakers. Wired speakers may be of better quality and create constant, uninterrupted sound. On the other hand, wireless speakers sound better and are more convenient. You can relocate them whenever you wish and take them with you if you move later.
The Advantages Of A Multi-Room Home Sound System Installation
We have seen the progress of technology over the last decade, and wireless networks have become a need in every household. Though smartphones, tablets, and different Smart Home devices have mostly supplanted traditional audio systems, playing multi-room audio that could stream music in every room remains distinct.
The following are the advantages of a multi-room home sound system installation: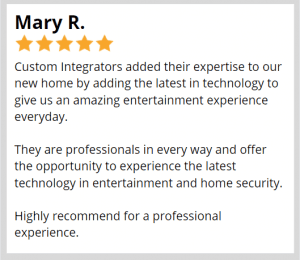 Excellent Home Entertainment Function
A house is all about living freely and listening to music. The major advantage of a multi-room home sound system installation is that it is easy to control.
For example, you may build a unique playlist and stream music in each zone, or you can broadcast the same music in multiple zones. Play rock music in the living room, rap music in the shower, and relaxing music on the lawn. When utilized with a Smart Home Hub, you can configure scenarios and rules to automatically modify your blinds, lights, and your other smart home devices with a simple swipe.
Setup is Simple in Any Environment
A multi-room home sound system installation is simple; they are meant to be a plug-and-play device, and installation and configuration with any smart hub or voice assistant take just a few minutes. No litter or chords would be strewn around the house, and space might be conserved by decorating or rearranging furniture instead of chords.
You may also hide them by placing them within the walls, where they are out of the way, and give your family more room to walk about. Because they can scarcely see the speakers, your visitors will concentrate on the music rather than the gadget.
Every Day Begins Properly
Do you despise the alarm clock? We've all heard the magic of relaxing music and waking up to it. It allows us to enjoy our thoughts, bodies, and souls. A multi-room home sound system installation allows your home to dance to the beat. You may pick your favorite sound or song as an alarm to wake you up and encourage you for the day ahead.
Compatibility
Because of the compatibility, a multi-room home sound system installation is worth the investment. Integrating with the Smart Hub and Speech Assistants like Alexa and Google Assistant would also serve the standalone speakers and allow you to operate the house by voice or a Smart Home App.
Music is Available Somewhere and Everywhere
Stream your favorite music across the house or listen to it while cooking in the kitchen. With high-resolution, multi-room audio, you can listen to all your favorite music everywhere or in just one room—at the press of a button.
Audio in High Resolution
It's a soul-satisfying experience to listen to high-quality audio. The quality is excellent across the room. Multi-Room Audio allows users to enjoy high-quality, detailed music streaming.
Discover The Perks Of A Smart Home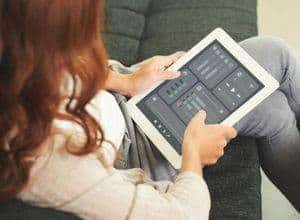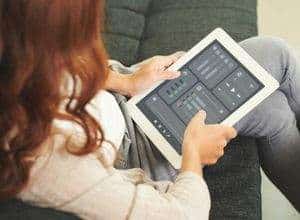 There's no better way to discover the wonder of a smart home than to connect it to other devices and systems. Imagine the lights in your living room dimming automatically when you play a romantic song or lights changing colors and doors/windows shutting automatically when you hold a party—all of this is conceivable in a smart house.
Various Playlists, Various Genres
Keeping our houses in perfect harmony at all times may be difficult. Because everyone in the family has a different musical taste, creating a playlist that will have everyone tapping their feet is a difficult challenge.
At home, a multi-room home sound system installation takes care of everything. Everyone in the family would be able to listen to anything they want at any time from a variety of sources. You may sit back and relax while playing your choice songs in their environment, thanks to speakers in each room and music preferences.
Should You Hire a Pro to Install Your Multi-Room Audio?
With the help of a home theater company like Custom Integrators, you'll have all the information and skills you need for the installation.
Our skilled staff ensures that everyone on board is on the same page. The idea is to make your fantasy home theater a reality by bringing it to life.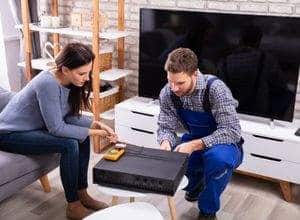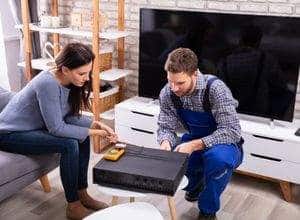 Furthermore, our home theater industry professionals are up to date on the newest trends and technology, which may be perfect for your unique venue. You'll understand which companies to trust and what equipment to buy. And our technicians will ensure that everything is perfectly calibrated.
If any problems arise, having a skilled installer on hand is advantageous. They can manage any challenges, answer any queries you may have, and implement any adjustments you choose.
A skilled installation makes the whole procedure easier for you. You can also connect your cinema to a whole-home automation system, allowing you to manage every smart element in your home quickly.
The sort of home theater installation you pick is determined by your budget and your expectations from your home theater. However, if you want the finest performance out of your home theater, there is no doubt that working with a team of pros is the way to go.