Before there were multi-room wireless speakers, a multi-room audio system used to mean turning up the volume so you could hear it in multiple rooms. The good news is that technology and time have quickly innovated multi-room audio, making it possible for even music enthusiasts with limited resources to build a high-quality setup that is both modular and simple to customize.
What Are Multi-Room Audio Systems?
A multi-room audio system involves strategically placed wireless speakers throughout your house to create surround sound-like audio effects. Whenever you want to listen to music or watch your favorite TV show, you can experience excellent sound quality using your tablet or smartphone to control the audio.
You can put speakers in each room of your house using a multi-room audio system installation to build a multi-room audio system. They are easily integrated into ceilings & walls, so you can keep things neat and tidy.
Multi-room audio system experts like us at Custom Integrators will evaluate the building's acoustics to determine where multi-room wireless speakers should be placed in each area to create the best possible sound.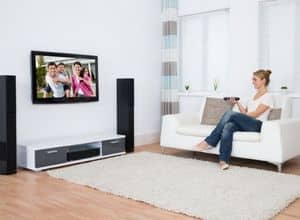 How does Multi-Room Audio Work?
A centrally connected system called multi-room audio allows you to control many multi-room wireless speakers installed throughout your home in various locations. Multi-room audio streaming allows you to simultaneously play music throughout your entire house, to put it another way. Several speakers can be connected so you can listen to your favorite music anywhere, at any time.
Types of Multi-Room Audio Systems
The three most common types of multi-room audio systems are as follows. Here, we'll talk about them in terms of their designs.
Multi-Room Wireless Speakers
Multi-room wireless speakers are the simplest way to simultaneously listen to music, podcasts, and other audio entertainment in multiple rooms. Most streaming services are supported, the wireless speakers have great sound quality, and the apps are nearly error-proof.
Wired Systems
Since the dawn of multi-room wireless speakers, the general perception has been that wired speakers have generated superior sound. This was justified in a very simple manner.
A physical line can carry more electrical data than a wireless transmission and do it much more easily. Because more data indicates more fidelity, wireless speakers could only compete briefly. However, with today's modern entertainment technology, multi-room wireless speakers now deliver crisp and amazing sound.
Benefits of Multi-Room Wireless Speakers
Adds Aesthetics to Your Home
Multi-room wireless speakers make it possible to enjoy ambient sounds. When viewing movies or playing video games, you can experience high-quality sound throughout your home rather than just in one space, thanks to multi-room audio. So while your kids watch their favorite movies, you can enjoy your beats while preparing dinner in the kitchen, and your significant other can relax in the living room while playing video games.
The same audio quality is also available across your entire house. The beautiful thing about this multi-room audio is its consistent sound quality throughout the house. After realizing how it would benefit you in three ways, you would definitely want to install multi-room wireless speakers throughout your home and quickly grow to love it.
Removing Equipment Clutter
Old AV systems need several operating systems, and every area frequently has various brands, models, and remote controls. A centralized whole-house AV system gets rid of all of that. The source equipment is all organized and kept in a closet or cabinet for a tidier and more organized look. Your control system constantly uses one remote to access all the entertainment.
Another advantage of having professionally installed multi-room wireless speakers is that it enables you to expand your song library. You can select songs from streaming services like Tidal, Pandora, and Spotify and easily get to your preferred playlists on iTunes or Amazon Music.
Better Organization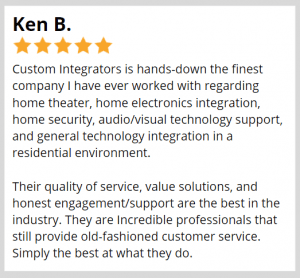 There are several drawbacks to using traditional wired speakers for audio in your home, one of which is visibility. The speakers and the wires and cords connecting them are all visible. This neat cut-out arrangement of wires results in a mess of cords that is difficult to hide. It could be challenging to hide the wires because the speakers must be placed carefully across the space if you want the full surround-sound effect.
By installing multi-room wireless speakers, you will be able to listen to music throughout your home without having to switch out speakers or fiddly networks of cables and connections. Instead of placing visible speakers in each room, a technician can install multi-room wireless speakers right into the ceiling so you can enjoy the same great benefits of high-quality audio without cluttering your home with cables and wires. The wiring for your whole home audio system is hidden, giving your space a clean, uncluttered appearance.
Everyone dislikes dealing with messy cords and large, unsightly speakers throughout the house, and if you have speakers in every room, they take up valuable space. Multi-room wireless speakers can be installed on walls to save space and keep them out of the way.
Diverse Streaming
You can connect your accounts to different streaming music platforms to listen to your favorite playlists. You can choose songs from your Amazon Music or iTunes libraries and Tidal, Pandora, and Spotify streaming services.
The most important advantage of these systems is the flexibility with which each person's needs may be met.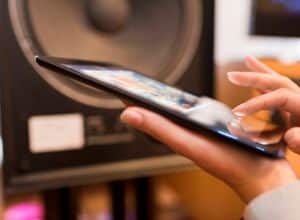 If music isn't your favorite, try listening to podcasts or the radio instead. Via satellite radio or by downloading an app, you may find every subject under the sun, whether you want to listen to the news, a discussion show, podcasts, or interviews. After you've found something you like, playing it on your home audio system is simple.
Likewise, there's no need to pause a movie if you and your family are watching it in your home theater but need to go into the kitchen for a snack. Through the speakers in your kitchen, you can still hear it. You can watch it also if you have a multi-room audio video system!
More Entertainment Options
With a multi-room audio system, your family's entertainment options are unlimited. After opening the music on your smartphone and connecting it to speakers, it would be ideal if you continued to be near the audio system to enjoy the sound. Keeping inside the sound speaker's range can be challenging if you are moving around your home doing chores. If you change locations, the music must follow.
However, with multi-room wireless speakers, you can easily hear music as you move from the garage to the kitchen to the bathroom, and your entire family has access to various entertainment options at the touch of a button. Your entire family can listen to the same music when remaining in their respective rooms. You may also store your movies and films using a multi-room audio-visual system in a handy digital file. Furthermore, you can access apps like Netflix and Amazon from any location inside the house.
Hidden Audio Equipment
Who says a multi-room audio setup must compromise your present interior design? Our crew guarantees that all wires and connections are tucked away during a professional multi-room audio installation, removing any clutter from your house. Every place can have both style and functionality; there is no need to make sacrifices.
You have many choices when it comes to multi-room wireless speakers and other accessories. You can make any product fit any room, from bookshelves and counter speakers that can rest on top of furniture to loudspeakers that can add a theatrical atmosphere to a media room or entertainment space.
Want to be virtually undetectable? Multi-room wireless speakers hidden inside walls and ceilings are barely noticeable and can be used to fill small spaces like the laundry room or hallways with sound. Your décor won't change, and you'll experience total auditory immersion every time.
Control Music From Any Device
Technology should always be easy to use. You can access your music sources from anywhere in your home using a mobile device, such as a smartphone, tablet, touch screen, or smart remote. Our controls are simple enough that you won't need to spend extra time learning how to play a certain album or radio station. Based on your specific preferences, we'll set up a control system that meets your needs.
How to Select the Right Multi-Room Wireless Speakers
Who is This for?
You will need a wireless home audio system to save space in a small apartment. However, your decision may be different if you're choosing multi-room wireless speaker systems for your workstation. Ultimately, choosing the right multi-room wireless speakers would depend on the intended usage.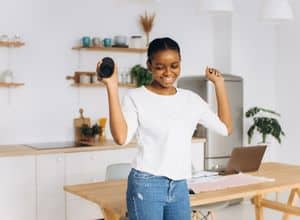 How Do You Control It?
Is voice control a better option if you want a system that can be operated manually or if you have children at home and want it to be controlled through an app? The multi-room wireless speakers you choose depend on your needs and preferences.
How to Pick It?
The ideal multi-room audio system is easy and convenient to set up. It's user-friendly and handy in every aspect. Select which multi-room wireless speakers support your need, fit your budget, and will fit in your space.
Bottomline
Your system's audio components are crucial for producing an audio experience of the highest caliber. The style of system you've chosen and the size of your home will determine the kind of audio components you need.