In just a short time, multi-room audio went from a pricey fantasy to an affordable reality for everyone. The multiroom wireless speaker system has revolutionized the way people enjoy home entertainment. Today, you no longer have to trail wires or install complicated control systems to be able to transmit your favorite tunes all around your home. It's all wireless and controlled by just the touch of a button or even the sound of your voice.
Nearly every wireless (wi-fi-powered) speaker can work in a multi-room environment these days, whether they belong to a family of products that share proprietary connectivity (like Bluesound and Sonos, to name just two) or support popular open multi-room platforms such as AirPlay and Google Cast–or both. Indeed, many wireless speakers and soundbars offer multiple multi-room paths, allowing you to stick within one brand's ecosystem or mix-match products from two or more manufacturers.
Below is an introduction to multi-room audio – the what, the why, and the best multi-room systems.
What Is Multiroom Wireless Speaker System?
A couple of decades ago, a home multi-room audio system would have undoubtedly involved a lot of wires and a fair chunk of dough. High-end custom installers can still offer such a top-notch no-stress system, but a simpler multiroom wireless speaker system is now within everybody's reach.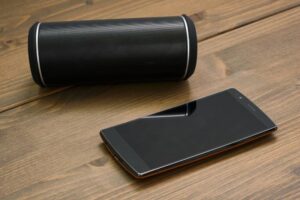 Whether you want to begin a new music system from scratch or upgrade your current hi-fi setup, a multiroom wireless speaker system means adding two or more wireless speakers or devices to your home. These then communicate with one another and are controllable by an app on your mobile phone, tablet, or computer. And now, even by your voice.
You can then create different music rooms via speaker groupings, and either plays the same track in unison or have different music playing in different rooms.
You can stream music from services like Apple Music, Spotify, and Tidal (provided you've subscriptions), play music from your computer or network-attached storage device (NAS), or stream music straight from your phone or tablet.
How Do Multi-Room Systems Work?
A multiroom wireless speaker system usually connects and communicates through your home's Wi-Fi network. This means it relies on your network's stability, and will impact your network bandwidth.
In each case, you'll have to download the dedicated app used by every brand to connect and control your system.
Why Choose A Multiroom Wireless Speaker System?
Here are a few reasons why a multiroom wireless speaker system could be a good investment for your home:
1. Flexibility
A multiroom wireless speaker system gives you flexibility in where you want to listen to your music, audiobooks, or podcasts. You can start with a speaker in the living room and still listen in the bathroom if you'd like.
2. Portability
Because the speakers are wirelessly connected within your home, they are very portable. Move your speaker out there if you suddenly need music in a spare bedroom or out on the deck.
3. Music Zones
A multiroom wireless speaker system can play the same music throughout your home, or you can play different music in each room. You can even set up different zones where three rooms play the same music while the others are all independent.
4. Content Availability
You can listen to your music collection on your computer, phone, tablet, or various sources. You can stream hundreds of online radio stations or enjoy music from Spotify, Amazon, or Google Music.
5. Mobile Device Control

Controlling the speaker system is easy. You require your smartphone or tablet. With the app, you can establish a multiroom wireless speaker system. It allows you to play your chosen content, reorganize your system, adjust audio settings, and perform additional tasks.
6. Simplicity
You can independently set up these wireless multi-room audio systems without needing professional installation.
7. Speaker Variety
Because rooms vary in size and shape, a multiroom wireless speaker system has speakers of various sizes and setups tailored to each room. You can choose a compact, waterproof speaker for your bathroom or a larger speaker to fill your living area with immersive sound.
8. Home Theatre Integration
In today's multiroom wireless speaker system setups, various parts with speakers and sound bars link up to your television or home theater. You could own an excellent sound bar for your brand-new 4K or 8K TV and employ it exclusively as a speaker for enjoying music.
9. Scale-ability
The beauty of multi-room wireless systems is that they are fully expandable. If your budget is limited, pick the most important rooms right now. You can add more rooms anytime, and integrating the new speakers is as easy as clicking an app.
What to Consider When Buying a Multiroom Wireless Speaker System
When choosing the best multiroom wireless speaker system for you, there are a few factors you'll want to consider.
1. Do Your Speakers Need Access To Your Voice Assistant?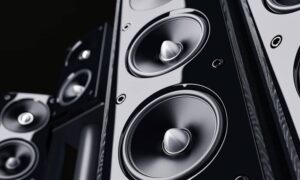 Nowadays, almost every multi-room audio setup has a built-in digital assistant, or it can easily integrate with existing smart speakers like Amazon Echo or Google Nest. If you've already started setting up your home with one brand over another, you'll want to ensure the speakers you're shopping for have that same assistant integration. If you still need to create your multi-room setup, you'll want to look at smart speakers.
2. Can You Use Smart Speakers To Create Multi-Room Audio?
The latest smart speakers from Google Nest, Alexa, and Apple are more than just voice assistants –
They link together to provide premium sound in every room you place them in. They also offer you smart integration so you can use your voice assistant in every room, create a broadcast and send it out to every speaker, or control your smart home devices from your speakers.
Don't want a virtual butler eavesdropping on you? No problem. These systems have mics that can be turned off and the assistant features disabled. Google and Amazon offer various speakers for multi-room use, and many brands use Google Assistant, Alexa, or Siri for voice control.
3. How Many Rooms Will You Need To Purchase Speakers For?
Most brands have systems that can easily cover many rooms, but it's a good idea to know how many rooms you'll want to place speakers in before you choose one brand or another.
4. How Big Are The Rooms You're Placing Your Portable Speaker In?
Depending on the size and shape of the room, you'll want to make sure the multi-room speaker you choose is big enough to fill the room with sound. Wireless multi-room audio brands offer different-sized speakers designed for different-sized rooms, so you'll want to know the size and shape of the room before you choose.
5. How Portable Do Your Speakers Need To Be?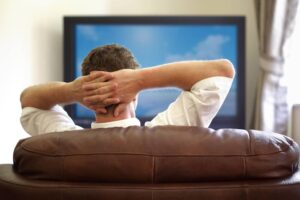 Although a wireless multi-room system is intended to easily fill your house with great sound, you may also want speakers that can double as portable units to take camping, picnic, or out on the deck. In that case, choose a few battery-powered speakers. Some multi-room speakers have a battery-backup option or are battery-powered, yet they can still connect to your AC-powered speakers.
6. Do You Want To Create A Multi-Room Audio System In Your Yard?
These days, it's possible to get great quality, big-brand speakers that stay outdoors. Some brands have designed speakers that are waterproof, weatherproof, and can link together to stream great audio no matter what the conditions are outside.
Having great audio in every room of your home, streaming from your computer, tablet, or smartphone is easier than ever. Do you need reliable experts to help install your multiroom wireless speaker system for you? Please contact us today!