Smart homes are the future of our homes— and with the help of a smart home automation company, you can also experience these home technology offerings. As our lives get increasingly interwoven with technology, numerous homeowners now want technology to offer convenience, luxury, and peace of mind while they are at home. Smart automation allows homeowners to transform every space of their property with a single voice command or a push of a button on their smart devices.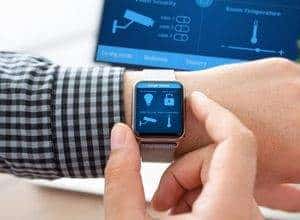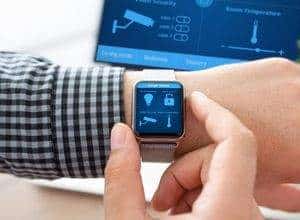 This technology has become more popular over time, resulting in more homeowners wanting it in their new homes. Builders and developers should be proactive regarding incorporating smart technology into their designs as it positively impacts future homes' marketability.
There's no denying that the field of home automation has changed our way of living, introducing an age of advancement. Smart home automation has eliminated all possible barriers to offer you the ability to control lights, door locks, wi-fi connections, appliances, switches, thermostats with remote access, and other features such as washing machines, water heaters, refrigerators, clothing dryers, everything's handled by home automation development, always putting your needs first.
What is Smart Home Automation?
Smart home automation is a technological innovation that provides comfort, energy efficiency, and convenience by letting them control devices. They'll simplify your life because once you choose smart devices and completely automate your home with the technology, you could say bye to many of your worries.
What Can Home Automation Do for you?
Enjoy Convenience
Among the greatest advantages of smart technology is its convenience in your home. With the proper smart home automation system, you could set your thermostat into energy-saving mode when you leave your home, program your lighting control unit to turn your landscape lights on at sunset, and even lock the doors from the comfort of your bed using your smartphone.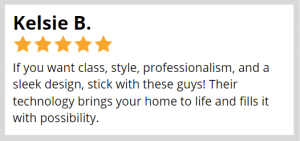 When your smart technology works with each other—audio-video, your lights, thermostat, security systems, and more—you could experience the luxury of timer-assisted automatic adjustments and one-touch convenience.
Take Entertainment to Another Level
There are limitless ways you could enjoy entertainment in your home or business using smart home automation. Audio distribution systems transmit music to any room in your house through a central processor so that you can control and enjoy your music anywhere. We only install high-definition, premium speakers for pristine bass, mids, and highs that are with you throughout your house. Stream your favorite films and television shows on a 4K display in your home theater or living room for family movie night.
Improve Your Home Security
Smart home automation lets homeowners take their security to a new level. Today's innovative surveillance and doorbell cameras possess many advanced features like artificial intelligence, zoom capabilities, night vision, facial recognition, motion sensors, etc. You could even search footage using keywords to find specific people and events, so you do not waste time sifting through hours-long footage.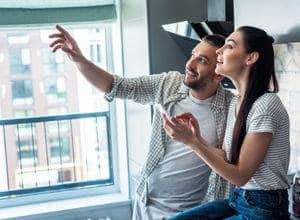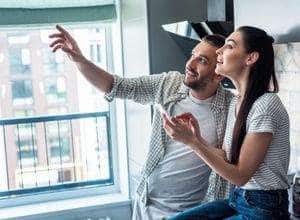 Have peace of mind knowing you could keep a watchful eye over your property's entrances, the perimeter, interior areas, and more through live video streams. Using a smart home security system, you could monitor activities in real-time from a phone, no matter if you're in your home or halfway across the world.
You could even turn the backyard into an entertainment oasis! Due to a wide range of technology solutions that withstand the elements, you could play video, music, and lighting control to make the yard the perfect entertainment area for friends and family.
What are some Smart Home Ideas?
Your dull property deserves a bit of a makeover. Invest in the latest technologies as they should help you bring the convenience and comfort that you totally deserve, especially if you're living with your family with senior citizens. If you have these innovations on your back, you can do any task with a snap of a finger.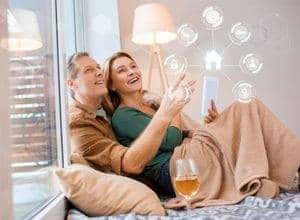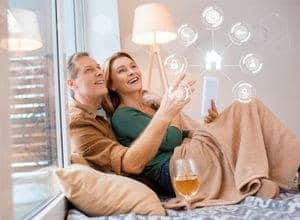 The smart home was created based on the following things:
Struggle Free
Stress-free
Thinker-free
The smart home is always available to help homeowners, give them the convenience they deserve, and remember their needs. Moreover, do you understand the best part about this all? Setting up the smart home is now as simple as placing a smart speaker in the living room. Moreover, you could also choose an all-in-one device with an intricate network of connected devices.
There's an array of companies to pick from that provide home automation solutions but always pick that caters to your needs.
Below are some qualities to consider when picking a smart home automation company:
What to Look for in a Smart Home Automation Company
Do They Really Care About You?
Relationships matter. In fact, the success of any smart home automation company rises and falls on the relationships they have with their customers. For a time, it may ride on the coattails of a popular or high-quality product, but that can't continue indefinitely. If the company's leadership and staff don't treat their customers well, it will eventually decline profitability and popularity.
At Custom Integrators, we are a personable smart home automation company that always puts our customers first. We take a customized approach for all projects and never use an outsourced firm for our services. As we design and install your system, we get to know you, your home, and your needs.
In addition to hiring highly qualified technicians for onsite work, we also have an in-house technician available to handle all issues should they arise. Because we know you, we respond quickly and accurately when you need assistance.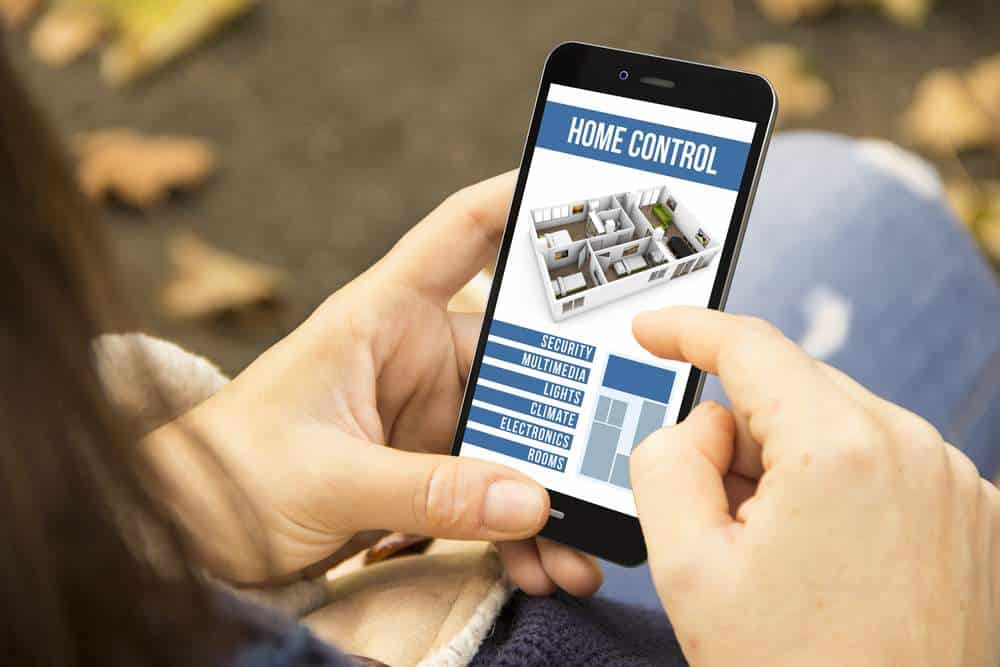 Are They Experienced?
Companies that offer cheap products and poor service don't last long. Customers will search for a better experience, and employees will leave to find better jobs. At Custom Integrators, we have served in the smart home industry for many years. Our technicians stay with us because they enjoy our culture and our dedication to providing quality products and services for our customers.
At the same time, experience is absolutely essential for designing and installing home automation products. It's not like we're installing a dishwasher! These are highly complex systems that require technicians who are certified and knowledgeable. So, if the smart home integrator you're considering doesn't have many years of experience, look for someone else. After all, you want a smart home that stays smart!
Do They Follow the Best Practices?
The smart home automation company you work with shouldn't be like the Wild, Wild West. And yet, for some, it is. They "plan" the system, string the wires and randomly install everything. The result is a messy system that doesn't perform up to specs. We don't follow a "hit-or-miss" philosophy at Custom Integrators. Instead, we're well-prepared, deliberate, and adhere to best practices in all we do.
Would you like to see how our smart home automation company can install a custom smart home system on your property? Contact us now or fill out the online contact form to schedule a consultation. We look forward to hearing from you.